Black Friday Deals are here.
Starting NOW through November 30th at Midnight (CST)
Spend $35 using HOST CODE 2JVREQZ7 in my on-line store and receive my exclusive Black Friday Deal!
3 Hand Made Cards with envelopes
if you are local, you will receive a FREE PASS TO CLASS good for one of my January or February Classes.
The cards and embellishments will be mailed to you by December 15th. Click here to shop NOW!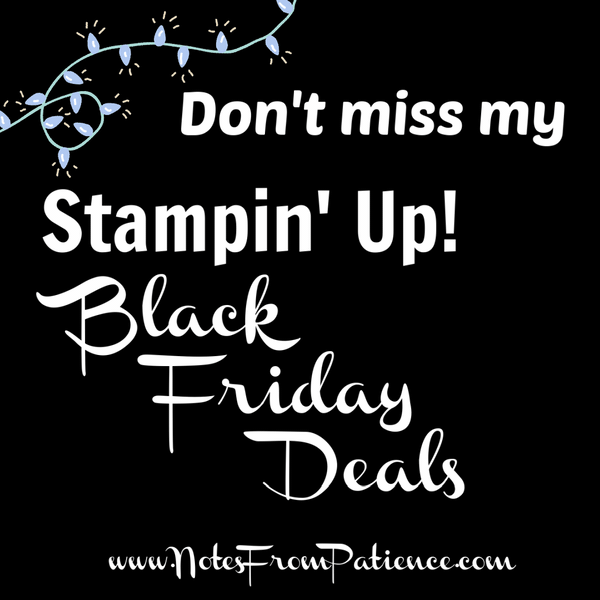 Don't forget that this month, Stampin' Up! has a Special Offer too. This

Special offer ends Nov. 30th!!
Demonstrators are not allowed to offer any discounts, specials, products, etc. as an incentive to join our team, but Stampin' Up! can, and they are offering a great one for the month of November!!!
YOU PICK $125 in Stampin' UP! merchandise of your choice, and pay only $75 + tax!!! FREE shipping.
Then you can save money on all your Stampin' Up! orders!! Join now and enjoy 20% until the end of March, 2022!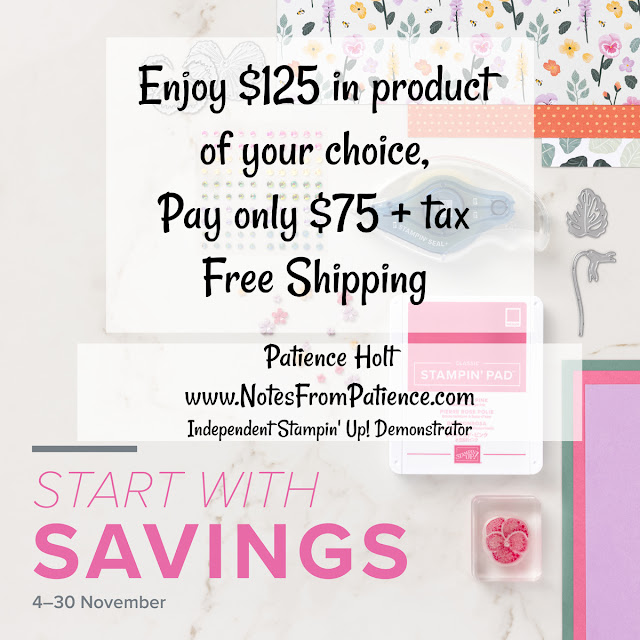 So, how would you know if this is right for you?
Answer these 3 questions…….
1. is your Stampin' Up! shopping list $125 or more? If yes, continue to Question #2
2. Would you like to get $125 in products on your list for only $75.00 + tax? No Shipping? If yes, continue to Question #3
3. Would you like to enjoy a 20% discount on your future Stampin' Up! purchases through the end of March 2022? If yes, Read On….. you will benefit from the Spectacular offer!
Here
are 10 more reasons that the
Starter Kit is the BEST DEAL EVER!
Frequently Asked Questions:
Do I have to teach classes or do workshops? Answer: No, you can enjoy Stampin' Up! at any level you wish!
Are most of your team members "Happy Shoppers", just enjoying the discount? Answer: Yes! you'll love the discount!
Can I see the new catalogs early? Answer: Yes! You can see the 2022 catalogs NOW and can order in December!!
Check out my Frequent Buyer Program Here
Information on Paper Pumpkin Here