The new catalog is on line NOW. I have been playing with lots of my new products that I received in the pre-order. Just look at this gorgeous Hues of Happiness designer paper that I used to decorate this gift box. I made 3 different cards to give to a friend for her birthday using this new stamp set.
This new paper and Happiness Abounds stamp set is available now in the 2022-2023 Annual Stampin' Up! catalog! Below is a list of everything that I used in this project.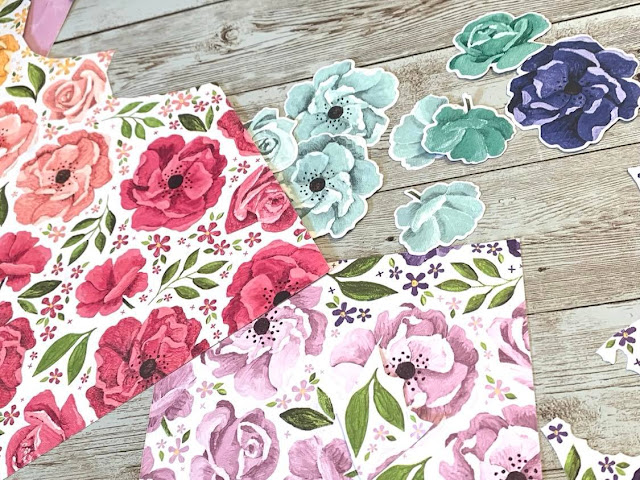 The Blossoming Happiness dies cut out the gorgeous flowers on the Hues of Happiness paper and this rainbow of die cut flowers just makes me SO happy!
Available NOW! I'd suggest putting this whole Hues of Happiness Suite on your Shopping List! The suite is #158828.
What about the Glossy Dots that I put on the card?? Goodness, I am ready to order more!! Put those on your Shopping List too! #158827, or, they'll be included in the Suite as well.
Shopping links available now!

Sign up for Newsletter: https://tinyurl.com/y5xd8752
Join me on Facebook: https://tinyurl.com/y5zcvr47
Follow me on Instagram: https://instagram.com/notesfrompatience/
Shop 24/7: https://tinyurl.com/y6nckr6a
Follow Me on You Tube: https://tinyurl.com/y6dgetm4
Join My Team: https://tinyurl.com/y3b9k95f
Follow me on Pinterest: https://tinyurl.com/y2ylq3ap